EDITOR'S NOTE
_________________
HOMA HEALING
_________________
HOMA FARMING
_________________
ECO NEWS
__________________
EVENTS
__________________
HOMA HEALTH WITH PHARMACIST MONICA KOCH
_________________
MESSAGES FROM SHREE VASANT
_________________
FROM ORION TRANSMISSIONS
_________________



SMILE AND LAUGHTER (SL)
Let's do more introspection, more self-analysis. What is SL? Why do we smile? What are its benefits? How can we smile more? The smile is an expression on the face that denotes or reflects: joy, approval, happiness, peace, welfare, health, etc. There are situations that happen around us that can cause a smile. For example:
a) When we hear a good joke
b) When someone tickles us
c) When we see a cartoon
d) When we see a comedy
e) When we meet with a loved one
f) When someone makes some mistakes and forgive himself and/or forgive others
g) When we have some successes, and so on.
When we laugh, a nice feeling runs through the body-mind and releases endorphins which are also known as "happiness hormones". They are actually neurotransmitters that are produced by the pituitary gland.
Endorphins can:
1) Strengthen the immune system (which protects us from certain diseases)
2) Relieve pain
3) Reduce stress
4) Slow the aging process
5) Induce some euphoria.
Other activities that contribute to the production of endorphins are:
1. Yoga and cardiovascular exercise: running, jogging, swimming, playing, etc.
2. Meditation and deep prayer 3. Acupuncture
4. Chocolate, coffee, pepper and some spices, etc.
5. Receiving praise or affection, such as: a hug, a pat on the back, etc.
6. Practicing gratitude to all and thanking God for everything.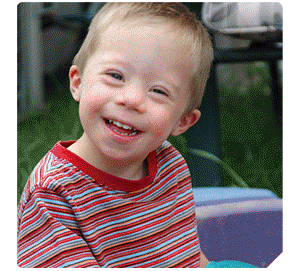 Smile and Laugh Therapy!
7. Good sense of humor and not taking things too seriously.
8. Massage 9. Sex
10. Breastfeeding 11. Others
However, SL is accessible to all, is very inexpensive, it does not require a therapist or special preparation, and it does not have negative side effects. The laughter has a healing effect emotionally, mentally and physically. It has been shown that smiling and specially laughter accelerate processes of relieving pain and give you more optimism and happiness. Apparently there are cases of persons with "incurable" diseases that have been cured with various methods and Laughter. Master Shree Vasant used to say that progress on the spiritual path is easier with a "Smile." No need to stick to the long faces of fallen chin or grumpy faces. To smile and laugh more, we can place ourselves in more situations that generate SL or we can remember those situations that evoke in us SL. And yes, yes, yes, doing AGNIHOTRA and taking its ash charges us with positive energy. So we get magnetized to attract more joyful situations. So, let's practice more the Fivefold Path (Agnihotra, Daan, Tapa, Karma and Swadhyaya) to draw a big smile in our minds and hearts and flood our internal and external environment with vibrations of love. So our mind-body easily acquires positive attitudes.
OO-OO-OO-OOMM
OO-OO – SHREE- OOMM
Note: A scientific investigation showed that the simple lifting of the corners of the lips for a while, can help to produce endorphins (substances of joy). So it's good to remember: Keep on smiling. Sing your troubles away. By the way, SL can be contagious. You may want to check this video: http://www.remusicas.org/
videos/cuanto-tiempo-aguantas-sin-reir-ii-;jXKGlO-e5To.html