EDITOR'S NOTE
_________________
HOMA HEALING
_________________
HOMA FARMING
_________________
ECO NEWS
__________________
EVENTS
__________________
HOMA HEALTH WITH PHARMACIST MONICA KOCH
_________________
MESSAGES FROM SHREE VASANT
_________________
FROM ORION TRANSMISSIONS
_________________



THE TEACHER
Let's do more Swadhyaya (Self-study). In order to become aware of the way we stand or move, it is helpful to use a mirror or a photo or video camera, etc. If we want to check our voice, it is good to use a voice recorder. And yes, yes, yes, sometimes any person can be helpful to learn more about ourselves, but it is better if it is a teacher.
Physical awareness may start with the body and then you go outwards. Subtle awareness may start closing the eyes and watching the screen in front of the forehead and going inwards. The depths of this awareness (outwards or inwards) will vary according to our concentration, time, attitude, etc. A meditation technique can help to go "in" as a physical exercise program helps you in the outside. We are surrounded by teachers for everyone has something to teach us. We can always learn something from them: what to do and what not to do.
We may start copying or imitating the teacher. Then, we process the information and get our own experience. Then we learn to play, adding our particular note (sound) to the concert. We also realize we should follow some rules to keep the balance and harmony. Then we have a majestic symphony, a great game, beauty in action, teamwork, Oneness, etc. This is also Love. The great teachers teach by example and guide according to their experiences or self-realized insides. They can help us to see our ego. When we are watching ourselves to stop the ego from coming into the picture, the ego can still come in through the backdoor, kitchen window, even through the chimney.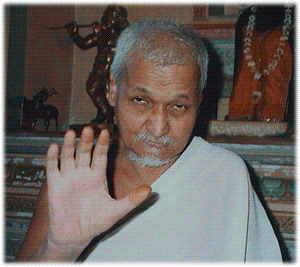 So we want to be vigilant on all sides, since it can come even into our dreams.
Other ways to overcome the ego are:
a) Fivefold Path (Agnihotra, Daana, Tapa, Karma and Swadhyaya)
b) Satguru (Spiritual Teacher)
c) Satsang (Com-Union)
d) Meditation, Prayer, etc.
e) Others
The Satguru helps us to remove "our crocodiles" (pride, avarice, envy, anger, lust, gluttony, sloth, etc.). He does not need recognition. He does not need the light to be projected on to him, He is the Light. He can shine by himself.
There are many great teachers in the different fields of life (sciences, philosophy, arts, agriculture, cattle raising, ecology, health, etc.). And yes, yes, yes, one of the great marks of these teachers is HUMILITY. And for this and many other qualities, our whole being feels inclined to bow down when we meet them. The Divine arranges the meeting with our teachers according to our modus operandi, our thoughts, actions, dreams, longings, etc.
The Spiritual Teacher is more than a mirror that pinpoints our external rough and not so rough edges; He shows how to align oneself with the Divine will. Today and always, we want to offer our salutations to all the Teachers, Saints, Gurus, and Avatars of the world for bringing more Light into our life, but specially to our beloved Shree Vasant Paranjpe and Param Satguru Shree Gajanan Maharaj from Akkalkot for bringing the Fivefold Path (FP) to get us ready to tackle today's greatest challenges (pollution, climatic changes, radioactivity, violence, corruption, poverty, lack of food, etc.). The Divine continues shining through them. OM LOVE OM
Agnihotra, Daana, Tapa, Karma and Swadhyaya