EDITOR'S NOTE
_________________
HOMA HEALING
_________________
HOMA FARMING
_________________
ECO NEWS
__________________
EVENTS
__________________
HOMA HEALTH WITH PHARMACIST MONICA KOCH
_________________
MESSAGES FROM SHREE VASANT
_________________
FROM ORION TRANSMISSIONS
_________________



We are one family -
We are One.
We are whatever we conceive ourselves to be. We can be: a person, a family (father, mother, brother, sister, etc.), community, society, nation, humanity, the sun, the universe, life, love, light, etc.
You are your: sensations, feelings, emotions, senses, thoughts, etc.
You are what you eat, drink, smell, touch, hear, feel, talk, think and you are something more. In your family, some members may represent:
The good and the bad
The pretty and the ugly
The intelligent and the brute
The kind and the greedy
The loving and the selfish
The flexible and the rigid
The republican and the democrat
The communist and the socialist

However, the idea is not to judge for this does not help anyone.
So, what to do with our brother/sister that becomes a robber or liar or a person who shows other negative traits? How to help ourselves and help him/her, so that the Divine that is within everyone shines?

In our family, we learn to tolerate and sometimes to understand and even to hug and love everyone in spite of our differences for we acknowledge that we have the same father and mother. And we have same similar genes.
So, the next question is: can we expand our concept of "our family"?
Can we see the possibility that all beings have similar energy fields or life particles?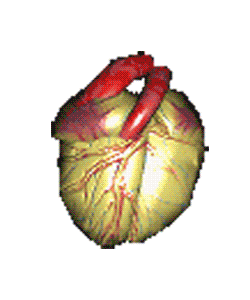 We can raise our frequency by deciding to shift modes from:
Anger -> Tolerance -> Forgiveness ->Understanding->Compassion -> Unconditional Love -> Peace?
And remember that Peace starts within you. Love starts within you.
So, how to fill yourself with Love? How to express this Love?
You already have some answers: serving others, helping the needy, praying, chanting, doing Mantras, dancing, singing, listening attentively, showing your artistic talents to enhance the positive qualities on others, smiling, laughing, meditating, planting a tree, expressing compassion towards all beings, etc. And yes, yes, yes, by doing Agnihotra, we can shift into high gears and easily fill all the spheres with Love. What happens on the planet is a result of what is happening within us and vice versa. By bringing balance into ourselves, we are also bringing balance to our planet and vice versa. By becoming loving cells, our planet becomes a loving body.
Let's neutralize the pollution within and without.
Let's do Agnihotra and realize our Oneness.
OM Peace Peace Peace.