EDITOR'S NOTE
_________________
HOMA HEALING
_________________
HOMA FARMING
_________________
ECO NEWS
__________________
EVENTS
__________________
HOMA HEALTH WITH PHARMACIST MONICA KOCH
_________________
MESSAGES FROM SHREE VASANT
_________________
FROM ORION TRANSMISSIONS
_________________



Light on MEDITATION (1)
Well, we usually simply want to fulfill our desires.
Some are superficial desires, such as:
1) Having: a) a beautiful house with nice furniture & surroundings, a great car, computers, nice clothes, jewelry, make up, perfumes, etc.
b) pretty face and a good looking, strong and flexible body
2) Eating delicious food & and desserts, drinking fine liquors, etc.
3) Marrying a pretty woman or a handsome man, having children etc.
4) Playing games, Smoking, Getting wasted (?), etc
Other desires are deeper, such as having a lot of:
*Money *Power (social, political, psychic, etc.) *Fame *Knowledge *Social status *Sex *Peace of Mind
Some desires are unspoken, such as Being:
*Everlasting joy *Bliss *Beautiful from within *Always shining like a star *Peace
*All knowledge *One with All (Universal awareness)
So, why to meditate? To answer this, first of all, we should see what Meditation is. These are some simple definitions.
1) Stilling the mind and witnessing inside and outside
2) Discovering of the Self
3) Awareness of the Divine within. 4) Others
Sooner or later, we reach a stage where we want to know the Self, our True nature. What is behind the clothes, the masks, the body, emotions, personality and thoughts that we wear? What are we here for? Where do we come from? Where are we going? How to experience everlasting peace, bliss and omniscience, etc.?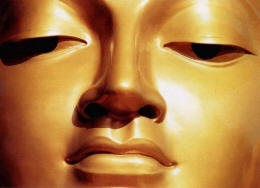 This search may take us to look into Meditation or something similar. But what is Meditation? Some people say this is simply the stilling of the mind and focusing inwards. What are some of the benefits of it?
Physical
Decrease: blood pressure, heart rate, metabolic rate, respiration rate, bad cholesterol, fatty acids, etc.
Emotional
Decrease: anxiety, phobias, doubts, etc.
Increase: forgiveness, compassion, etc.
Mental
Increase: IQ, concentration, ability to resolve problems, understanding, etc.
Spiritual
Increase: ability to love unconditionally, experience of oneness with all, etc.
Experience "My father and I are One."
The Mathematic Scientists tell us that in an equation like: x² +5=30 , we can solve for "x" by simply x²=30-5 so x²=25 and √x² = √25. Then x=5
To check: 5² +5=30
Likewise, the Spiritual Scientists (?) have given us techniques to find the answer to some of the most perplexing X's (questions). Many of these answers lay within us. But, how to dive in consciously? There are many approaches, many ways to meditate. Which one is the best for you? Where do you learn it? How long does it take? How can you see our progress? And other similar questions will be touched in the next Newsletter. In the meantime Agnihotra could be the easiest initial step for many into Meditation. Agnihotra is already a simple tool used by thousands around the globe to awaken within and without.
OM SHREE OM