EDITOR'S NOTE
_________________
HOMA HEALINGS
_________________
AGRICULTURE
_________________
ECO NEWS
_________________
EVENTS
_________________
UPCOMING EVENT
SOMAYAG
_________________
HOMA HEALTH WITH PHARMACIST MONICA KOCH
_________________
MESSAGES FROM SHREE VASANT
_________________
FROM ORION TRANSMISSIONS
_________________



TOTAL NUTRITION and AGNIHOTRA (Part 1)
Some people say "you are what you eat". Most people think that eating is equal to putting something into their mouth, chewing it and swallowing it.
What is the best food for it? You probably already know about proteins, carbohydrates, lipids, vitamins, minerals, enzymes, anti-oxidants, etc. Data shows that we need sufficient nutritive balanced food. But let's think and research: what is the best food for us based on our own obser-vations? Do you want to run your body on 'premium fuel'? Some people say 'meat is good'. Others say 'vegetarianism is the way to go' or 'raw food is superior'. A vegetarian does not eat meat, game, poultry, fish, crustacea, shellfish or products of animal slaughter such as animal-derived gelatin and rennet. Fewer say 'fruit eating is better for Herbivorous (e.g. the horse), and omnivorous animals (e.g. the pig) have hoofs in order to roam around on plains; carnivorous(e.g. the lion) have claws, to grasp their prey; while frugivorous (e.g. the ape) have hands to pick fruit from the trees'. However, it is usually wise not to accept any statement blindly. Let's watch Nature. Let's watch ourselves. Wikipedia reads "Although there are reported cases of herbivores eating meat as well as examples of carnivores eating plants, the classification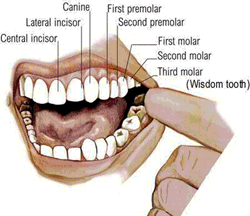 What should I eat?
refers to the adaptations and main food source of the species in general, so these exceptions do not make either individual animals nor the species as a whole omnivores.
Most bear species are considered omnivores, but individuals' diets can range from almost exclusively herbivorous to almost exclusively carnivorous depending on what food sources are available locally and seasonally. Polar bears can be classified as carnivores while pandas almost exclusively eat bamboo and are therefore herbivores, although Giant Pandas will eat some meat from time to time". Usually, animals select their food according to their anatomy and physiology; some may say through their "instinct". Let's look at the chart (page 2). You can fill the space related to "Human" or wait for the next Homa Health Newsletter.
By the way – what do you feel when you see some fruits, vegetables, nuts, seeds, etc? Do you usually feel like chasing and biting when you see some fish, chicken, pigs, cows, etc. in their natural environment? Can you normally eat raw flesh, fish, etc? Let's acknowledge that people have different tastes and needs.