EDITOR'S NOTE
_________________
HOMA HEALINGS
_________________
AGRICULTURE
_________________
ECO NEWS
_________________
EVENTS
_________________
FUTURE EVENTS
_________________
MESSAGES FROM SHREE VASANT
_________________
FROM ORION TRANSMISSIONS
_________________



PROTECTION
Protection is an intrinsic need. It is part of our nature. Let's see:
The cell has a protective cell membrane. The body has moving elements such as white blood cells, lymphocytes, etc. to police the internal environment. There are also some fixed elements and physiological mechanisms to protect the body from attacks of foreign micro-organisms or certain external factors.
In a larger scale, the mother and the father play a very important role in the nurturing and protection of the children. Also, the police, the army, the air force, the navy, etc. are to protect the citizens. The Federal Drug Administration (FDA), the Environmental Protection Agency (EPA) and other regulatory government agencies are supposed to protect the consumers.
In a greater perspective, the atmosphere is supposed to stop the incoming of toxic radiations, but you already know about the holes in the ozone layer and the related problems.
Likewise, most energy fields or auras of the living organisms are weakened so they are susceptible to many types of disorders or pathogenic diseases. A quick scan of the micro and macro components of Mother Earth reveals how inadequate our protective measurements are against all the kinds of pollution. The word "Crisis" is resounding and "the Red Alert", "the Flu", etc are flashing everywhere.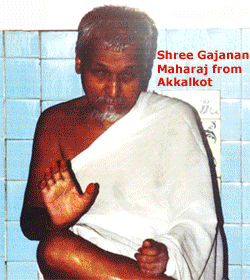 AGNIHOTRA IS A GIFT TO MANKIND
What can we do? Let's not be discouraged for we have the Vaccine, the Antidote, the Solution. The Practice of AGNIHOTRA can help to re-establish the balance in Nature. Agnihotra can enhance the Fire of Love in our hearts, lighten our minds and protect the body against many ailments. So let's fire up the Agnihotra pyramid and experience the Joy again and again.
OM PEACE PEACE PEACE

Note: Agnihotra comes from the Science of Ayurveda and Shree Gajanan Maharaj from Akkalkot brought this knowledge forward to reestablish harmony everywhere. We are celebrating His birthday on May 17th with a HOMA massive Healing in the Covered Coliseum of Tenjo, Colombia, South America.
Click here to see a short video clip on how, through GRACE and a small effort, Agnihotra and Homa Therapy is spreading in South America.