EDITOR'S NOTE
_________________
SHREE VASANT &
MAHASHREE
_________________
2nd ANNIVERSARY
_________________
HOMA HEALINGS
_________________
ECO NEWS
_________________
EVENTS
_________________
MESSAGES FROM SHREE VASANT
_________________
FROM ORION TRANSMISSIONS
_________________



TO BE OR TO HAVE?
Let's continue our investigation about the Self. This could be a real self discovery at the end. Let's ask anyone to write a wish list that starts with the most important wishes. We might see something like this.
List A - I want to have:
1) a lot of money (millions of $)
2) a beautiful wife or a rich husband or…
3) a big house with all commodities (swimming pool, AC, parking lot, etc.)
4) a nice car like a Mercedes Benz, BMW, Porsche, etc.
5) intelligent Children
6) power at work to make people do what I want
7) influential and famous friends
8) the most delicious food and drinks in abundance
9) big parties
10) a strong, healthy and beautiful body, etc.
Someone else may write:
List B - I want to be:
1) Humble
2) Wise
3) Peaceful
4) Understanding
5) Kind
6) Patient
7) Loving
8) Forgiving
9) Detached (Mukti, Moksha)
10) Self realized
11) Engrossed in Yajnya, Daan, Tapa, Karma, Swadhaya (YDTKS)
12) Dedicated to Service, etc.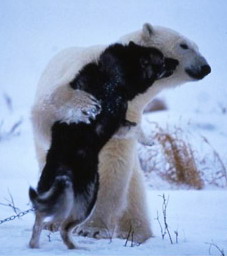 The POWER of LOVE.
If they can do it, so can we.
---------------------------------------
We are passing through many changes and everything is shifting at accelerated rates.
Many people are still measuring their level of happiness depending on how many things they get or they have. They think the more they have, the happier they are. But, are they? Some people struggle to get houses, cars, expensive clothes, jewelry, furniture, etc. If you are rich, you have many things and you are supposed to be happy. But this is not the case most of the time. However, if you are healthy, peaceful and helpful, you tend to feel joyful and happy. This brings us to the next question. Is there a material help to achieve the balance between the material external achievements and the psychological internal well being?
Yes, yes, yes, Agnihotra is the way to prosperity, peace and bliss.
OM TAT SAT